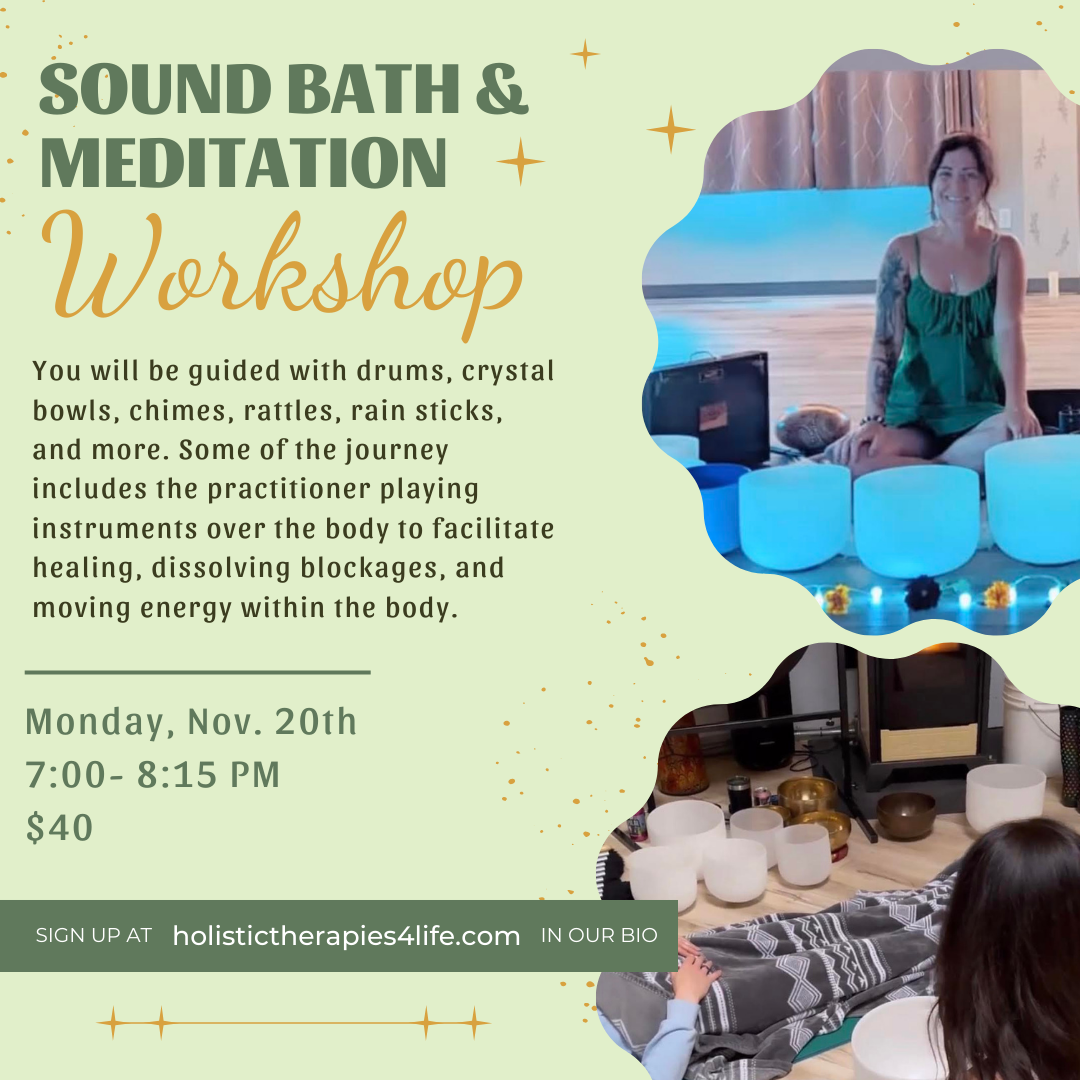 Meditative Sound Bath
Description: Join Jessica in a 75-minute sound bath. We will start with some gentle movements and slip into a guided meditation. You will be guided with drums, crystal bowls, chimes, rattles, rain sticks, and more. Some of the journey includes the practitioner playing instruments over the body to facilitate healing, dissolving blockages, and moving energy within the body.
In this relaxing experience, many report experiencing reduced stress, improved sleep, pain reduction, and more!
You will be lying on the floor. You are welcome to bring a yoga mat, blanket, pillow, eyeshade, water, and any other special or sacred objects (we do have extra blankets & bolsters at the studio).