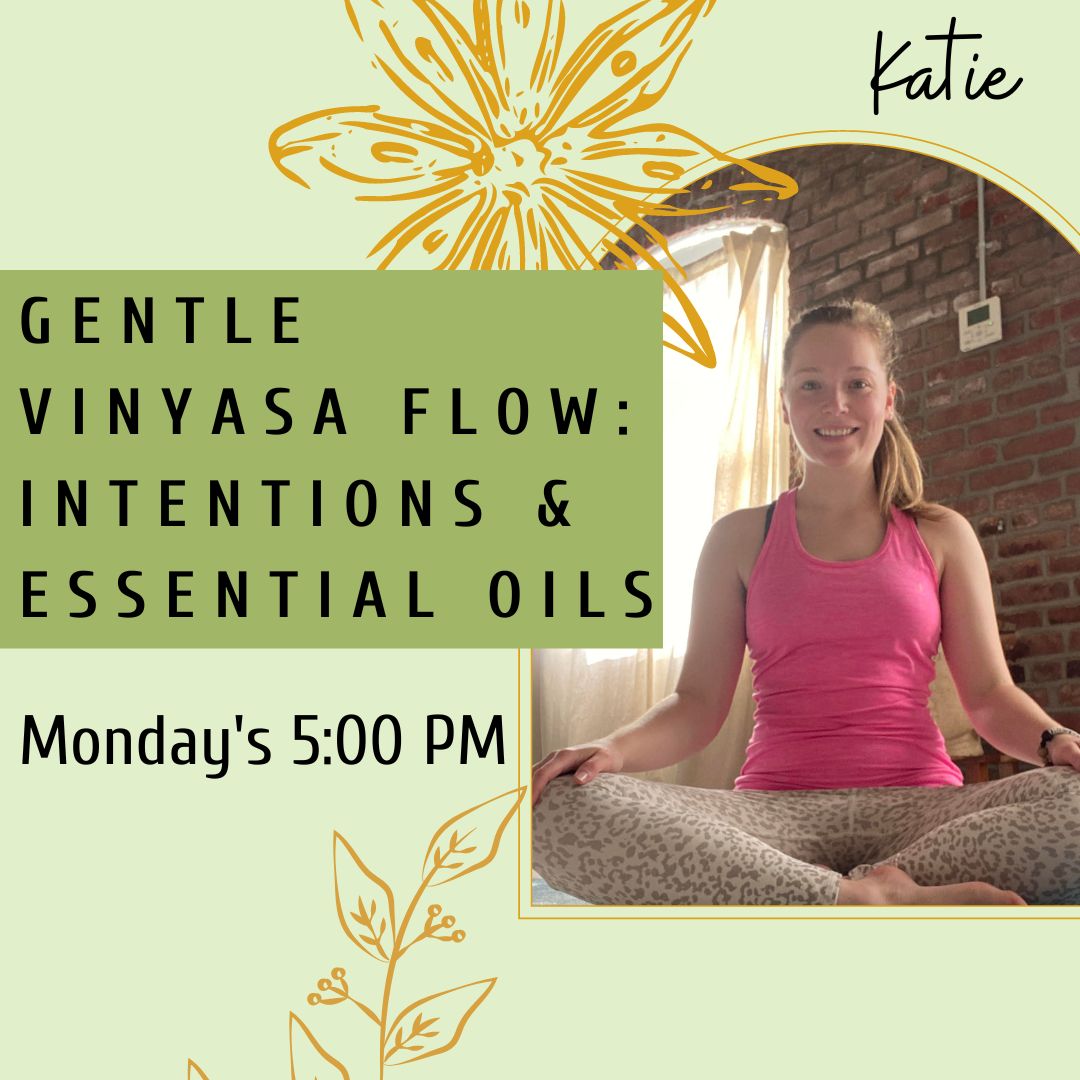 Gentle Vinyasa Flow: Intentions and Essential Oils
Instructor: Katie Costello
Title: Gentle Vinyasa Flow: Intentions and Essential Oils 
Day & Time: Mondays 5:00 PM
Description: This class is a slow-flow vinyasa-based class that will have you moving slowly and gracefully to inspiring music. Katie will start with grounding breath work and an offered intention such as a quote, mantra, "I am…" statement, or a theme of yogic philosophy (Yama, Niyama, Chakra, etc.). You will continue through to the vinyasa-based practice where postures are linked with breath, leading into restorative shapes using props to enhance your experience. Essential oils and pieces of writing that align with the class intention and resonate with the human experience, such as poetry, will be offered. Katie will invite sensations of peace, and inspiration and support the exploration of awareness to deepen your relationship to your authentic self! 
*Each class is unique and designed to cultivate grounding. This class is great for all levels of students. Students are always welcome to opt in or out of the class intention, essential oils, or any postures. Your practice is beautiful and unique to you, therefore, always your body and your choice. 
Bio: Katie has been practicing yoga for 8 years and finds purpose and peace in her practice. She believes it can be a great way to reduce anxiety and stress and add mindfulness to one's life. After subbing at multiple studios in the area, she is excited to have a consistent practice here where she can build community.