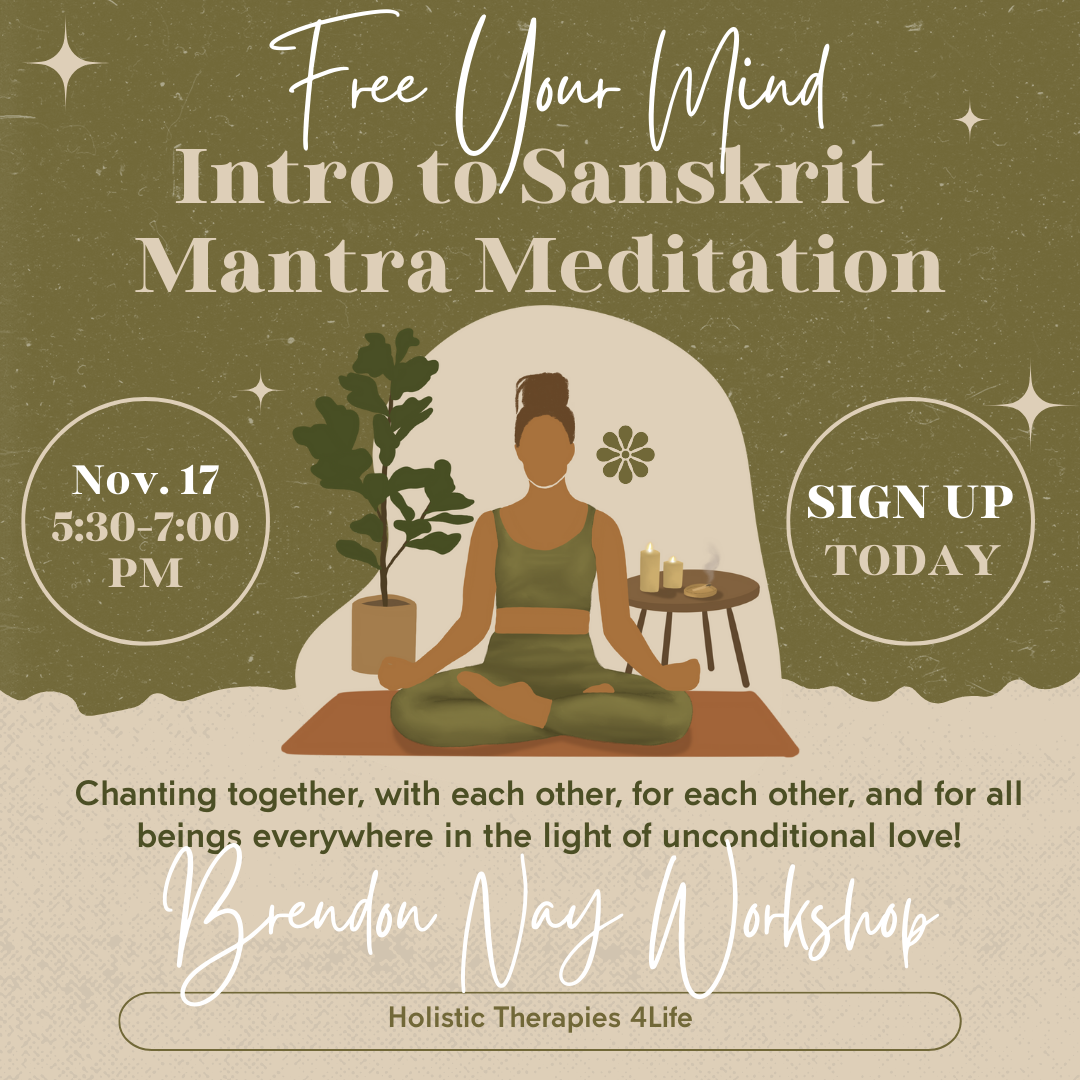 Free Your Mind: Intro to Sanskrit Mantra Meditation
Title: "Free Your Mind: Intro to Sanskrit Mantra Meditation"
Instructor: Brendon Nay ([email protected]) 
Date: Friday November 17th, 5:30-7:00 PM
Price: $45 
Attendees: Cap at 20 people
Description: Join Reiki Master, Yoga Instructor, and Teacher of Sanskrit Mantra, Brendon Nay for a very special workshop on November 17th. "Free Your Mind: Intro to Sanskrit Mantra Meditation" is welcome to beginners to expand their unique practices through accessing a higher power and their true nature. Sanskrit Mantra is a vibration-based language that focuses on the constant repetition of words or phrases in ancient Sanskrit helping to rest the mind and free it of chatter.
What can you expect? Brendon is a bright light who will guide you through the basics of Sanskrit and how to practice it (including handouts!), as he steeps himself in these ancient healing practices daily. He will call in the light on behalf of the class and practice reiki as everyone creates their written intentions. The class will then begin Chanting together, with each other, for each other, and for all beings everywhere in the light of unconditional love.
What will you gain from this experience? Everyone's experiences vary. Your manifestation of practice may flourish, your mind may be at ease and free of chatter and stresses, you may feel inner peace, or may even simply not be able to stop smiling!